Founders
Sera & Adeline were college friends who reconnected in 2016 & decided to embark on a venture together. Having had their own careers prior to this, they wanted to do something beyond dollars & cents & were looking for something with more heart & soul to it. Skincare came to mind as like most women, we spend a great deal of time looking for suitable products to cleanse, nourish & moisturize our skin. We decided to create our own line of products. On a visit to Bali, Adeline chanced upon a high quality coconut oil that stood heads & shoulders over the other oils. The idea of creating an all-natural, organic virgin coconut oil-based skincare started to take root. Not only is it ideal for skincare, it can be drunk for health & wellness. Six months later, in February 2017, koqo virgin coconut oil was born. In that six months, we did our research, slathered, moisturized & drank our way around coconut land, sampling coconut oil after coconut oil, making sure what we had to offer is incomparable & the finest oil we can find. We visited the little village that makes the oil we love, saw how it was made & persuaded the farmer to work exclusively with us. We realized from our visit that not all coconut oils are created equal. What sets our oil apart is the way it is processed - traditional wet-milling via natural fermentation, making it a truly handmade oil rarely found commercially. We learned that most brands are cold-pressed by machines. The icing on the cake for us is how our business contributes to sustainable development & a sustainable future. By sourcing our oil from a village-based community in Bali, we are supporting local people, providing employment & helping them preserve a traditional craft. We also contribute to a teenage education fund to keep the kids in school so they can finish their education & have better means of supporting themselves in future. Coincidentally, Sera & Adeline share the same surname – Kuek-Quek – but spell it differently. k o q o is derived from our initials – k & q & sounds like "coco"-nuts.
Join us to change lives one bottle at a time!
koqo's mission is to raise funds & put kids through school, we also support home & village-based industries.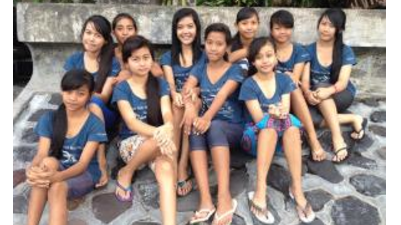 Teach them skills for their future!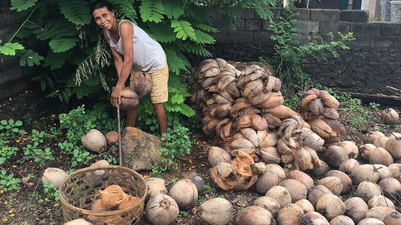 Provide local employment to women in the village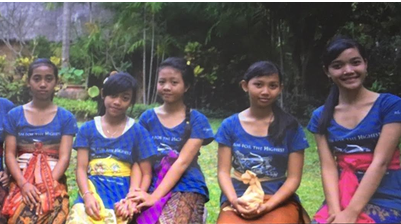 Help them preserve their culture & cultivate their leadership skills